Felted Wool Potholders from Kyrgyzstan
The potholders are made by a group of women in the northeastern Karakol region of Kyrgyzstan, near Lake Issyk Kul. In a country where alcoholism is commonplace, the domestic violence figures are staggering. Based on the recent Multiple Indicator Cluster Survey (MICS), one third of Kyrgyz women aged 15-49 believe it's acceptable for a husband to beat his wife for things like leaving the house without telling him, refusing to have sex, or simply burning dinner. Add in to that the fact that an estimated 1 in 5 women were abducted for marriage as a teenager, many women can feel they have little or no choice to get out. This has resulted in unusually high numbers of women imprisoned for killing their spouse or being tricked into trafficking by the promise of a job abroad. The income from these potholders eases the financial stress at home, resulting in a decrease of the domestic violence caused by that stress. They are the perfect thickness, being just heavy enough to protect your hands or table surface from heat while being thin enough to easily grab a dish from the oven. Being wool, any food spills are simply removed with a quick spot clean under the kitchen faucet. They are the only kitchen potholder I use and are one of my best sellers at the shop year round for birthdays, holidays, and hostess gifts. These potholders are quite frankly the perfect pairing of functionality with just plain fun. At $24 each, including a $5 donation per potholder to the Foundation, the pricepoint makes them accessible to most budgets.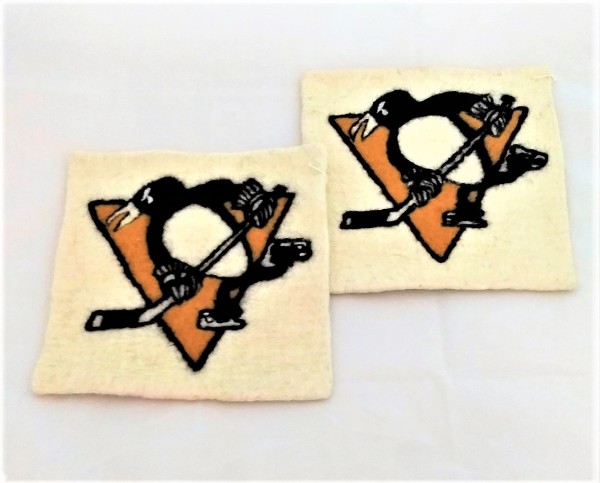 Mixed Metal Ornament from Thailand
The mixed metal ornaments have been insanely popular for me every year because they offer a non-traditional look, pairing the beauty of metal with a little bit of quirky. They're produced in Chiang Mai, Thailand, an area known for its severe poverty. There are many minority tribes living in the region, including the Karen Hills and Farang tribe. A full 40% of Thailand's poor are concentrated in the Chiang Mai area. Now this region's becoming known for this amazing metalwork the artisans are creating with aluminum, brass, and copper. Farmers by trade, this artwork is hand made during the off season and slow times on the farm. During harvest, the metal work is set aside until the crops are picked. Once the crops are picked, the metal is picked up yet again and the artistry continues. The single sided would cost $23 each, including a $5 donation per ornament to the Foundation. A double sided, the back being mirror image of the front, would cost $28. They're affordable enough to make a perfect stocking stuffer for the Pens fan.